How To Make Compost
Black Gold For Your Plants
Learn how to make compost, build a compost pile, and get Free natural Organic Fertilizer! You (and your plants) will quickly see how it's not only good for the environment, but also GREAT for your plants!
Compost is the most powerful substance in gardening!
You can make it yourself- For FREE
Learn how to make compost that improves the nutrient content of all soils.
It improves drainage in Clay soil, and helps retain moisture in sandy soils.
This attractive Compost Bin turns trash into fertilizer in as little as 2 weeks! You can make your own natural fertilizer (compost) from materials you have (and now throw away).
If money allows,you could invest in a compost tumbler, easy to use, easy to turn, it makes great compost. Or, you can build one yourself using some chicken wire and a few 2x4's.
Everyone has kitchen compost that gets thrown down the disposal or in the trash. Treat your plants to this natural fertilizer and watch them thrive!
Cedar Composter
Cedar Composter Save money, reduce waste and create a greener home with our easy-to-use composter. Four-sided design is made in Maine of Northern White Cedar, with predrilled screw holes for simple assembly


Materials To Use
The recipe for compost involves using Two different materials. "Brown (or) Dry" materials for Carbon
and
"Green (or) Wet" materials for Nitrogen.
As you learn how to make compost, you'll learn that : You use Two parts Brown (or) Woody materials to One part Green, soft material
Brown Materials include:
Dead leaves (shredded is better) (run over with lawnmower)
Wood Chips (not to many)
Paper (shredded if you can, breaks down faster, only black print from newspaper, no glossy paper)
Cardboard (shredded or torn into smaller pieces if possible)
Plant Debris
Sawdust (add in light layers so it doesn't clumb together)
Wood ash ((use in layers to avoid clumping)
Dust from Vacum cleaner
Lint from Dryer
Hair trimmings
shredded woolen or cotton cloth Green Materials include:
Grass clippings (use in thin layers)
Kitchen scraps Vegetable scaps,
Coffee Grounds (filters o.k.)
Pond Sludge
Tea Bags ( bagged or unbagged)
Egg Shells (crushed)
Manure (use rotted) (good activator)
Green Comfrey leaves (good activator)
Things to Avoid:
pesticide-treated or disease plants
weeds with seed heads
Bones
Dairy products
Human or pet waste Lets Get Started:
How to make Compost
#1) Start your compost on bare earth. This allows worms to aerate the pile as it builds.
#2) Use Straw or twigs next,making a layer a few inches deep.
#3) Now add some Manure if you have it.
Keep adding things in thin layers, alternating "Green" and "Brown' materials. This avoids clumping in the pile, and lets it break down faster.
After the additions of kitchen scraps, throw on a few handfuls of garden soil. This covers the scraps, to deter animals. The garden soil will also help to mask odors. Micro-organisms in the soil help aerate the process. When ever you add kitchen scraps, you can add a few handfuls of soil.
You have to keep the pile moist, so water it if there isn't much rain.
You also should turn the pile every few weeks, with a pitch fork or shovel, to ensure it gets the oxygen needed for the material to compost.
To help eliminate less "turning" be sure to mix in penty of coarse material like straw when you build a compost pile.
If " Turning the Pile " doesn't appeal to you, you should think about
Worm Composting
That way you can reap the benefit of the natural earthworm castings (Vericompost) Excellent for your Roses, and any plant!
A great project for the kids : Learn how to make compost with Red worms. Watch this Video on how to make your own Vericompost Bin.


This type of composting requires little attention or effort on your part. (The worms do all the work!)

Learn More Vermicomposting Tips
If you Just can't waite for your own compost: You can purchase some -Ready-Made- fromGardens Alive!
This all Organic product company has some amazing stuff! and some amazing deals going on!




If you want more information in the form of an E-book,use this link Compost
for a downloadable E-Book by Thomas, Kenneth Evans, published by Dorling Kindersley. This 192 page illistrated book, tells you how to make it, and how to use it in your garden.



Looking for books to guide you on How to make compost?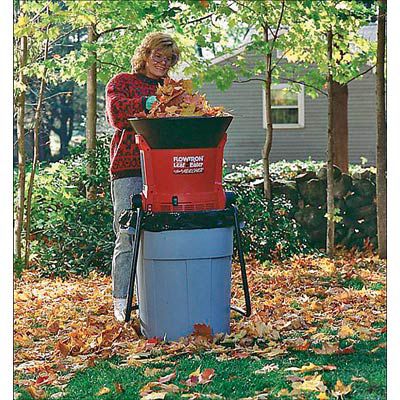 Flowtron LeafEater Mulcher
Flowtron LeafEater Mulcher Flowtron Leaf Eater Plus electric shredder quickly and easily reduces yard waste for mulch or compost. Reduces 11 bags of leaves down to just 1 saves money and time! Shreds leaves pine needles and grass clippings wet or dry. Adjusts for coarse to fine shredding with up to 30 to 1 particle reduction. Lightweight portable shredder can be positioned directly on a trash container with leaf bag liner or attach a leaf bag to the bottom of the funnel with the included elastic bungee. The large 21"diameter funnel can be positioned at any angle for easy access and rotates 180 degrees for compact storage. Steel and plastic construction.


Go from How to make Compost to Rose Fertilizer

go from How to Make Compost to all about rose gardening Home page

back to growing roses organically